Ombre Diaper (sunrise)
Regular price
Sale price
$21.00 USD
Unit price
per
Sale
Sold out
Ombre Diapers are color changing pocket diapers.
Athletic wicking jersey lining keeps babies feeling dry
Hip snaps for when being used as pull ups - perfect for the wiggle worm and when potty training
Tummy panel and tummy elastic- prevents gaps and leaks for tummy sleepers
Front pocket opening- easier to clean solids towards the back of the diaper
4 rise settings that allow the diaper to fit from birth to potty training (6-50lbs).
Slight variations in color may occur.
Share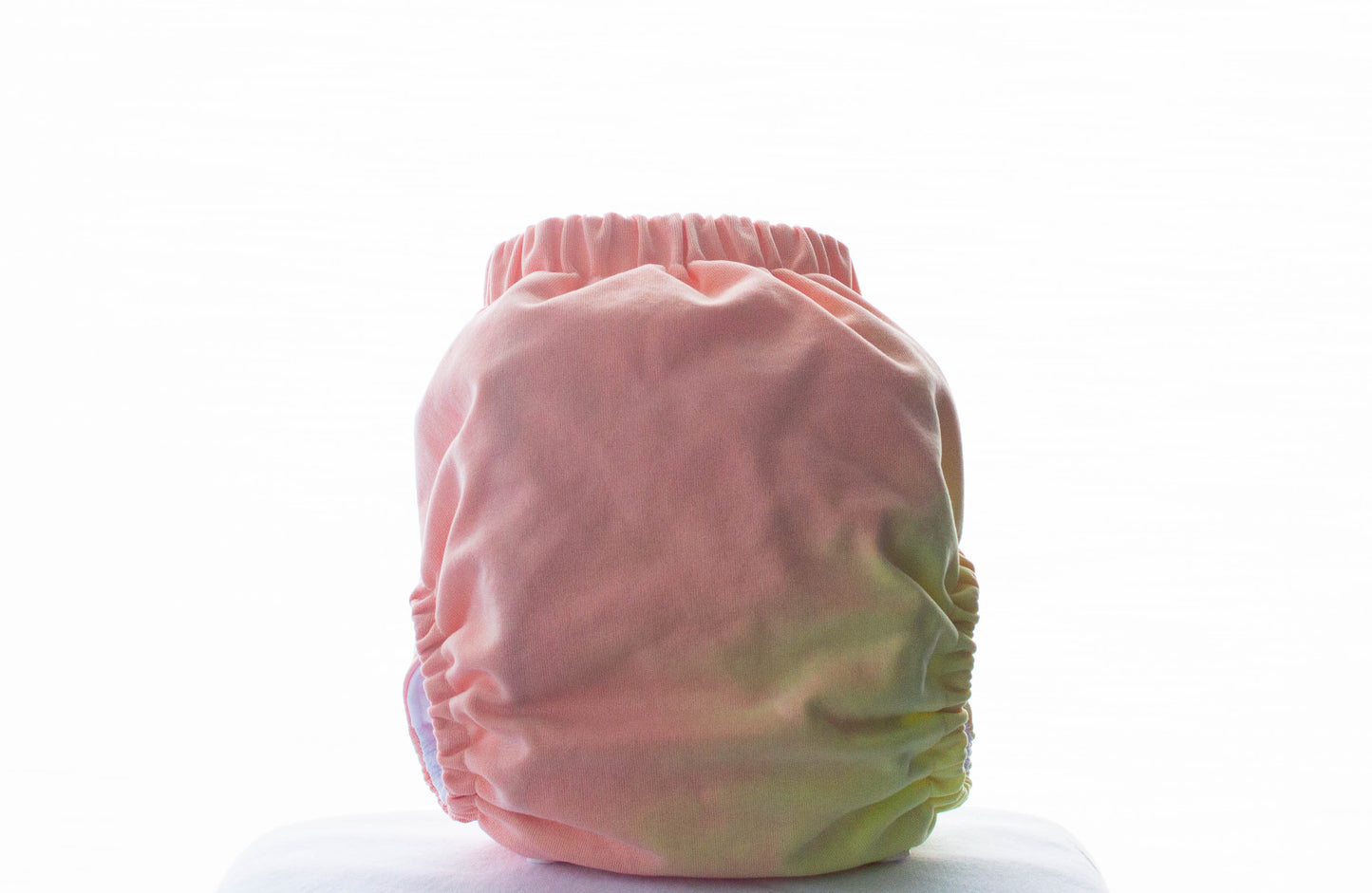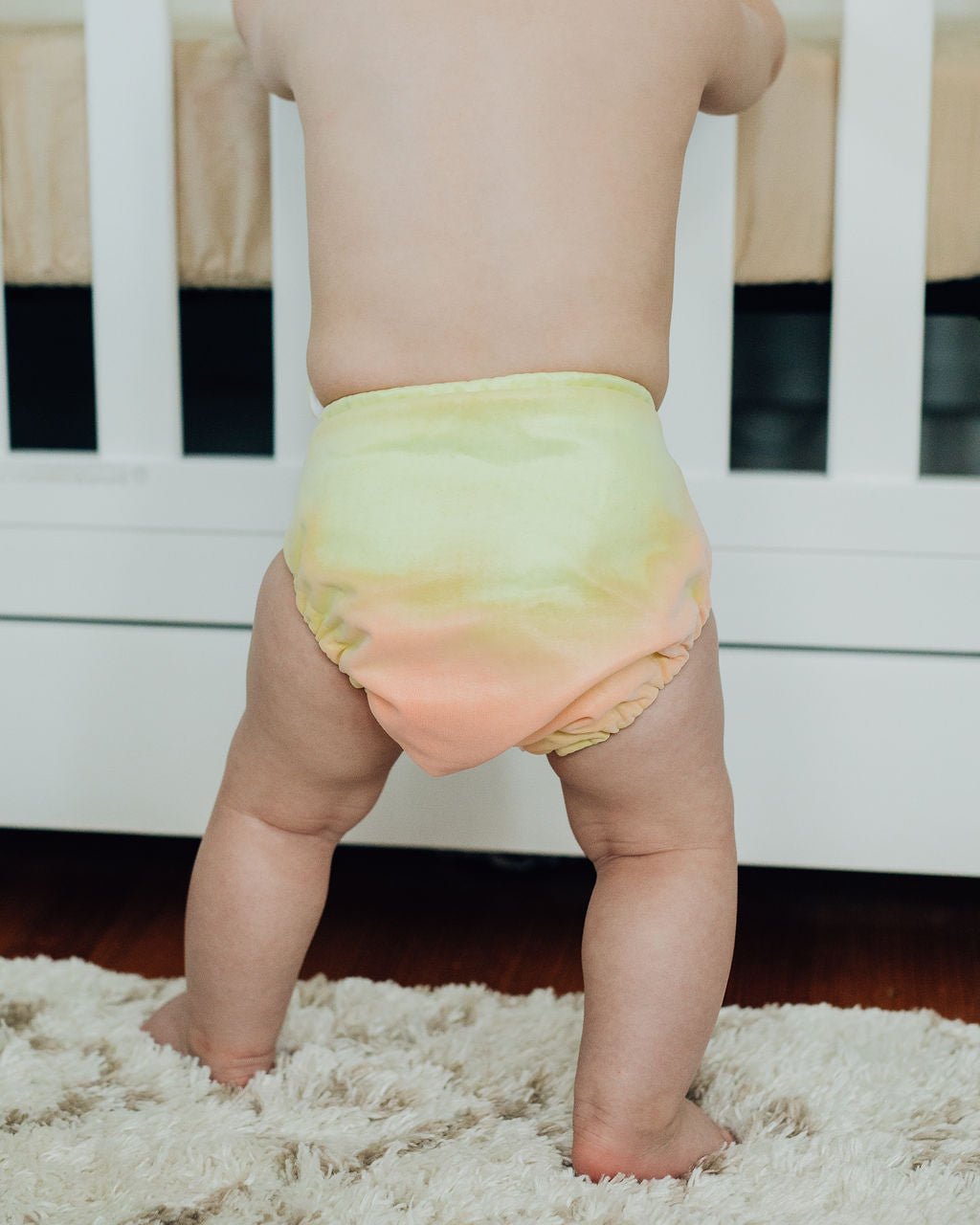 Game Changer
I absolutely love this diaper! If you're looking for a diaper that's a game changer the Ombre Diaper (Sunrise), or any Ombre Diaper is it in my humble opinion. I love the colors and that I can tell when my grandbaby has wet her diaper due to the color change. This is so helpful with a active toddler and baby. I highly recommend.
hit with the husband
The diaper is a little more stiff than other brands, but I love the wide back elastic, close snaps for a more customizable fit, and of course, the color changing feature. The diaper is orange when dry and off the baby, turns yellow in contact with body heat, and back to orange when wet on the warm babe. They're perfect for my husband who "can't ever tell when he's wet!" in our cloth diapers. We got Sunrise and a Mystery Pack and they're the first pick out of the husband's stash. Thank you!
Genius!! Works great!
I honestly never thought that this would be possible! I've been cloth diapering for over 3 years now and find the quality of these are top of the line! Would recommend to other fluffy bum mamas to use as well!